Halloween Scavenger Hunt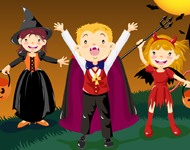 Are you looking for Halloween party ideas?
This entertaining and safe for kids Halloween scavenger hunt can be played outside and inside the house. With the captivating clues and cooperative spirit of this hunt, it is sure to become a favourite to accent your traditional festivities.
Halloween Scavenger Hunt is nicely designed, ready to print and use. It has 21 custom created clues, check the example preview page below:
Download Halloween Scavenger Hunt!
Remember, we have 100% money back guaranty within 30 days after the purchase. No questions asked!
Ages: Suitable for all ages
Total Number of Clues: 21